4 Vehicles For Those Who Love Wind In Their Face And Adventure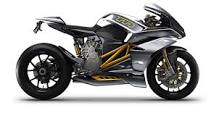 Do you love adventure? Then you're going to love these!
#1 The Motor Cycle:
Pros:
It goes fast.
These are fun.
It's like riding a bike.... at 80 MPH.
You look cool as you drive!
You feel free.
Wind in your face and a feeling of adventure will permeate throughout your travels!
Cons
Safety issues.
The lighter bikes can be stolen…