The 2016 Honda Civic, Change Happens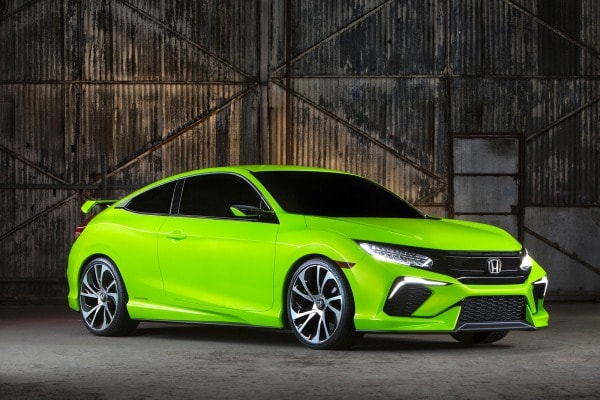 Imagine you're in your early 20's riding down the road, this great car speeds past you and you catch a glance of the green blur of a car whiz past you as you cross paths. You both happen to be going to the same sea food restaurant. Your thoughts race and your imagination runs wild. What kind of person is in that car? With amazing options like a rear view camera, Honda link navigation and a sleek design it's very little wonder that people stare at a top of the line car like this!
This car will give you an amazing experience. The 2016 Honda Civic is an easy on the eyes with it's sleek design, and it's engineered to be an amazing vehicle all around. It'll impress nearly anyone and leave a glimpse of your importance and just a general feeling of, "I want to be them!" When you go to drive a Honda Civic, you temporarily step from reality. When you are walking, you are the person you are. When you drive a car, people think of you as, "That guy in the Honda," or, "That girl in the Honda." When you're driving a neon green 2016 Honda Civic like this you're going to turn heads. People will wonder, "Whoa, who's in that car." The person in that car could be you. Whoever steps out of this car will look cool doing it. People will stop what they are doing to see what kind of person was behind the wheel. As it made it's debut at the 2015 auto show, a fantasy of stepping out of this car played in the mind of every man, woman and child who laid eyes upon it as it graced not only the New York Auto Show, but also TV and computer monitors and smart phones across the world.
This Specific Model is the Type R and it will only be sold in Japan. There are going to be a ton of variants of the 2016 Honda Civic available soon. In the mean time, why don't you test drive an
Ex 2015 Honda Civic
today at Cookeville Honda! If you come on down, you could literally be in the driver's seat today!